From Social Media To The Stage
Promote Your Number To The People
Social media, the stage or anywhere for that matter- share your number and garner a stronger fanbase not reliant upon an app.
I'm Ready
Fully Automated On-boarding
We Collect All The Important Info For You
All you do is share your number and our system will engage for you to collect important info like name and zip code.

Create My Account
Mass Message Send To Your Fans
Send Messages To All Fans All At Once
Outside of the simple 2-way chatting you can do with fans, you can also send messages to fans and based on location and time joined.
Let's Do This
Give It A Try!
Text us at (615) 645-2125 to see our JOHNNYSWIM demo account and view how our system can help you on-board your fans by texting you at your own Artist Conversations number. You can also just fill out the form below to demo.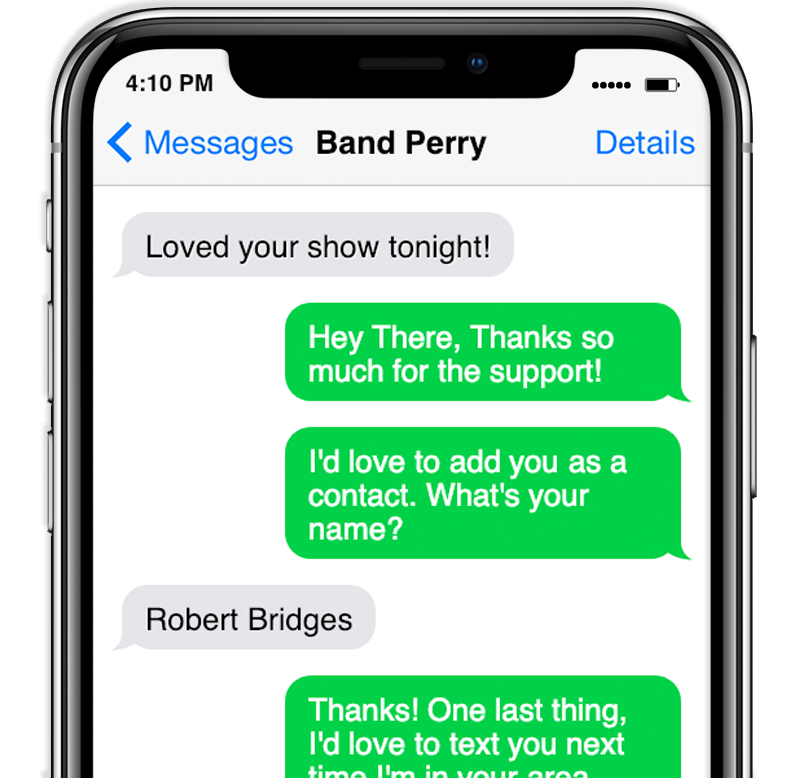 Benefits
Texting Your Fans Produces Loyalty & Better Engagement.
---
Artist Conversations allow you to simply engage and get feedback about your music, merchandise and upcoming shows without dealing with a lot of noise and unnecessary dialogue.
VIP Treatment
Make your fans feel special by providing them with an exclusive number to contact you.
Fan Profiles & Threads
Create profiles that store your fans info and chat history with you.
2-Way Communication
Don't just mass broadcast, but connect with fans on a more personal level.
List Building
Send fans a message based on their zip code, city, interest, etc. based on special tagging.
Results Dashboard
Know which of your fans are really engaging and interacting with your product and messaging.
Be Authentic
Show fans love and be you without having to fit the mold of a social media platform.
A Look Inside - The Simplicity of Conversations
View how simple it is to use Artist Conversations and build your fanbase on a personal level without having to do a bunch of self-promotion and content creation on multiple platforms.
Upload & Share music
Upload your music directly to our dashboard for easy sharing with your fans via text message.
Artist profile creation
Input your basic information- website, social profiles, and music and we'll create a profile.
mass messaging via location
Send messages to fans based on location- City, Zip Code, etc. or based on time of subscription.
Auto on-boarding of fans
As your fans text-in to your number our system will auto reply seeking their name and info.
Pricing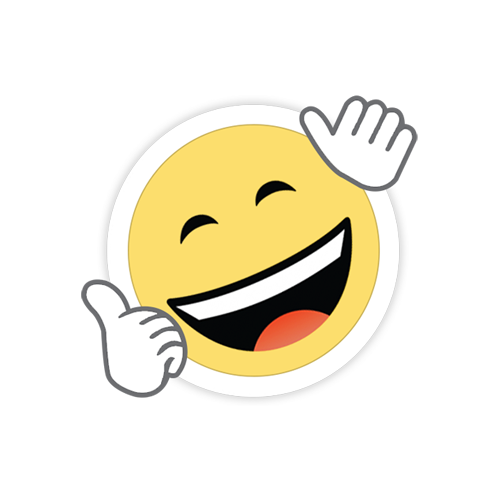 Get Started Now!
First 100 Subscribers are FREE!
$14.99/month for private virtual number to reach fans
.5 cents per broadcast message to fan
.20 cents per acquisition of new fan
1-on-1 messaging with fans is FREE
Start 30-Day FREE Trial