Get Sentiment by asking for a single emoji reaction.


Reward Loyalty with an auto response back to good reactions.


Respond to Bad Reactions with just one direct text message.
DEMO - TEXT IT OUT!
---
3 Simple Steps & 3 Reasons You Need To Start Collecting REACTIONS Now:
Text the word "Reactions" to 39331

Happy Stat: Response rates from SMS are 209% higher than from phone calls, Facebook, or email.

Reply with an Emoji Reaction

Happy Stat: 75% of millennials prefer SMS communications for promotions, and surveys.

Receive Reaction Response Message

Happy Stat: 77% of consumers said they opted in to a brand's text messages to receive coupons or deals.
Gain feedback that produces engagement and value.
---
Emoji Reactions allows you to simply get feedback about your products, services, events and just about anything that evokes feeling without it going public through other channels.
Feedback Incentives
Send a text message with a special offer to incentivize feedback.
Shortcode & 10-Digit Number
Choose from either our shortcode or your own personal 10-digit number to collect reactions.
2-Way Chat Customer Service
Manage unfortunate situations via text message without it going public.
List Building
Use emoji reactions to obtain phone numbers to connect with customers in the future.
Results Dashboard
Gain a deeper understanding of who is giving you feedback.
Reaction Grouping
A great feature that enables followup based on a reaction to a campaign
Events Testimonial
EmojiOut really helped us take our TEDx event to the next level and we're excited to use EmojiOut at all future TEDx Nashville events!
Pricing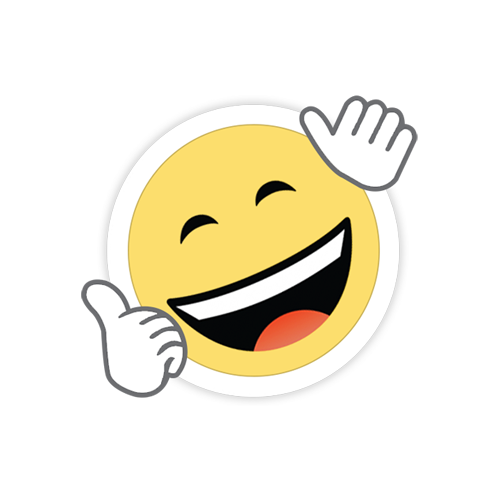 Get Started Now!
First 100 Reactions are FREE!
For $5/month you can reserve your number and start running campaigns.
Campaign credits moving forward are .20 cents per engagement at a minimum of 100 reactions at a time.
Start now